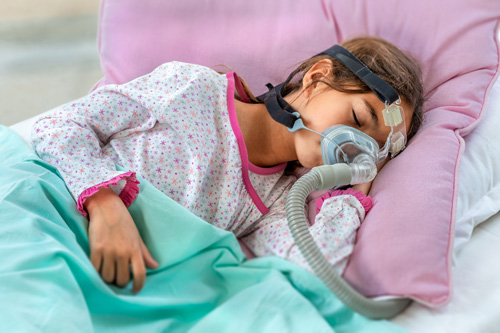 Pediatric sleep apnea has been in the spotlight for decades, and its role in the academic performance of children is increasingly viewed as a problem, detailing the many concerns, and the role of associated professionals in detecting sleep apnea in children.  
"The American Heart Association said sleep apnea is common in kids and teens and may be linked to high blood pressure and heart-structure changes," writes Insider.com's Tasmiha Khan. "It added that obstructive sleep apnea affects 1% to 6% of all children and 30% to 60% of obese adolescents, so it's more common in youth than people think. These sleep disruptions can raise blood pressure and are linked with insulin resistance and abnormal lipids — all of which can harm cardiovascular health in later years." 
Insider.com quotes Vanessa Tomlinson who has a son suffering from sleep apnea. "He was unable to concentrate and focus for a period of time, he was often very tired throughout the school day," writes Khan. "He was lacking his 'typical' energy throughout the day, despite his fun-loving, charming personality." 
To overcome the struggle of sleep apnea, Tomlinson recommended that parents trust their own instincts. "Parents know their children best. If something doesn't seem quite right, or you are noticing different behaviors, please do not ignore it. Consult your pediatrician, who can guide you in the right direction,". 
Source: Insider.com